Our Happy Client's Work with Us
We are committed to your success, call us now +91-8168531972
Tech Geometry OPC Pvt. Ltd. is a No.1 Company in the Chandigarh, Punjab, Haryana, J&K and Himachal Pradesh to provide the best website designing and development services to its customers.

If you look through our list you'll be sure to see more than a few names that you'll recognise. If you'd like to talk to us about any of the work we've done for our clients please call +91-8168531972 or email us and we'll be happy to tell you more.
Our Clients
We develop long-term relationships with our clients, representing small businesses and large business.Our clients are the life-source of our business. We believe that integrity in client dealings is an undisputable prerequisite for a successful and sustained business relationship. We operate a highly effective and efficient organization, focused on meeting client objectives.
Vodafone India
Oliver India
Hero Hisar
Sunstar Gemlab Jaipur
Space Gemlab Jaipur
Overlux Info Services
RK Packers and Movers
Vega India
White Hill Music Production
Panchamsheel Ayurvedic
Sangam Travel House
Worldindia Logistics
Elegant Plate Catering
Selection Mantraa
Mangal Murti Catering
Anant Ayurveda Sirsa
BR Jewellers & Gems
The Advance Media
Amar Infotech DELHI NCR
AELAB India Industries
Naukri Wala App
I am pandit ji Website
OM Jora Jewellers
Ganpati Jewellers
Infomaths Chandigarh
MindQ Typing Jind
Digital India Sewa
Dr. Pipat's hair transplant
Celebration Management Delhi
Govt. Model Sanskriti Sen. Sec. School
Deep Ayurveda
Accurate Global Alliances
Expert Financial & Accounting Advisors
Shree Balaji Hospital(ENT)
YPSS(yuva Privar Seva Smiti)
Star Skill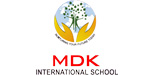 MDK International School-Sirsa
CDLSIET Ch. Devi Lal State Institute of Engineering & Technology, Panniwala Mota
SK Rai & Company
Eltra India
Precimotion
The 501 Club USA
Suvarna Karnataka Chemists and Distributors Association
The Bangalore District Chemists and Druggists Association
Ramanujan Sharma & Co.
Amaratva Agro Pvt. Ltd.
MSD Springbells Public School Fatehabad
Nampath Laboratory Namibia
Our Partners
A strong network. We have formed alliances with leading solution and technology partners to provide you with innovative solutions to the complex problems faced by your business. We work with each partner to deliver genuine added value to our customers.
Oliver
Hero
Sunstar Gemlab
Space Gemlab
Overlux
RK Packers
Star Next
Aspexx Health
Rakt Daata
Initial IQ